See on Scoop.it – Transparenc Market Research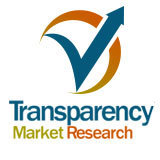 RFID Enabled Smart Cabinets Market for Expensive Hospitals Supplies – Global Industry Analysis, Size, Share, Growth, Trends and Forecast, 2012 – 2018
Transparency Market Research's insight:
Market Research Reports : Transparency Market Research published new market report "RFID Enabled Smart Cabinets Market for Expensive Hospitals Supplies – Global Industry Analysis, Size, Share, Growth, Trends and Forecast, 2012 – 2018," the global market for RFID enabled smart cabinets was valued at USD 286.7 million in 2011 and it is expected to reach an estimated value of USD 609.8 million in 2018, growing at a CAGR of 11.3% from 2012 to 2018.
Browse Report : http://www.transparencymarketresearch.com/rfid-enabled-smart-cabinets.html
RFID Smart Cabinet technology has been instrumental in reducing manual efforts in maintaining, tracking and managing inventory in hospitals and promises to reduce losses and misplacement of supplies. These cabinets are responsible for the tracking of expensive drugs and devices as well as maintaining viability of drugs by alerting the medical team in case a drug has expired. RFID is in use in the healthcare sector for the last two decades and promises significant savings to hospitals in terms of losses due to human errors in hospital inventory mismanagement, loss due to theft and incorrect prescriptions for medications.
RFID cabinets in hospitals are common in North America particularly in the United States, where there are few governmental restrictions on the usage of radiofrequencies. The adoption in United States is expected to further increase as awareness among the medical community increases. Along with this, it is expected that in coming years, competitive pricing will help stimulate the growth of these cabinets in hospitals and other healthcare facilities.