See on Scoop.it – Transparenc Market Research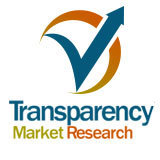 Circulating Fluidized Bed (CFB) Boilers (Subcritical, Supercritical, Ultra Supercritical) Market for Power Generation – Global Industry Analysis, Size, Share, Growth, Trends and Forecast, 2012 – 2018
Transparency Market Research's insight:
Market Research Reports : Transparency Market Research published new market report "Circulating Fluidized Bed (CFB) Boilers (Subcritical, Supercritical, Ultra Supercritical) Market for Power Generation – Global Industry Analysis, Size, Share, Growth, Trends and Forecast, 2012 – 2018," the global CFB boilers' installed capacity was 60 GWe in 2011 and is expected to reach 134.19 GWe in 2018, growing at a CAGR of 12.2% from 2012 to 2018.
Browse the full report at http://www.transparencymarketresearch.com/cfb-market.html
The primary factor responsible for the rising number of CFB installations is the fuel flexibility offered by these boilers. They can produce energy using a variety of fuels apart from coal, such as peat and biomass. In addition, due to lower operating temperatures of CFB boilers, they produce fairly low levels of harmful gases such as nitrogen dioxide, sulfur dioxide and carbon dioxide, as compared to the conventional PC fired boilers. The growing environmental norms have augmented the development of the CFB boilers market and are expected to drive the market over the forecast period. However, the market could be hampered in the event of design flaws in the boiler which is likely to lead to depositions and corrosion of the boiler surface.
Subcritical CFB boilers had the largest installed base and accounted for over 60% of the global installed capacity in 2011. Supercritical CFB boilers were the other available form of CFB boilers as of 2011. Ultra Supercritical CFB boilers are currently in their pilot phase and are expected to be commercialized by 2014 – 2015. Post commercialization, these boilers are expected to witness exponential growth till 2018 owing to the higher efficiency they offer.
See on www.transparencymarketresearch.com