See on Scoop.it – Transparenc Market Research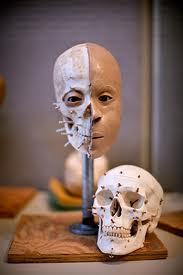 Forensic Technologies Market (Physical Crime Forensics, Laboratory Forensics, Portable Forensics, Forensic Tools and Products) – Global Industry Analysis, Size, Share, Growth, Trends and Forecast, 2013 – 2019…
Transparency Market Research's insight:
Transparency Market Research published new market report "Forensic Technologies Market (Physical Crime Forensics, Laboratory Forensics, Portable Forensics, Forensic Tools and Products) – Global Industry Analysis, Size, Share, Growth, Trends and Forecast, 2013 – 2019" the global forensic technologies/services market was valued at USD 8.3 billion in 2012 and is expected to grow at a CAGR of 12.4% from 2013 to 2019, to reach an estimated value of USD 17.7 billion in 2019.
Browse the report With Full TOC at http://www.transparencymarketresearch.com/forensics-technology.html
Forensic science is based on the theory of transfer, i.e. when two objects meet, an evidence of that meeting can be established and verified at a later time. For instance, fingerprints/ shoeprints/tool marks in case of theft/burglary; or in case with DNA profiles, the bits of evidence are miniaturized to the extent of a single skin cell between the suspect and the crime. Thus forensic technologies can be defined as technologies used for the identification, analysis and evaluation of physical evidence gathered from the crime scene. The collected and analyzed forensic evidence is in turn used in criminal law to prove the guilt or innocence of the defendant.
Globally, the DNA profiling is a high growth market segment that is expected to grow at more than 11% CAGR in the forecast period. In forensic technologies/services market, it is widely quoted that DNA profiling has helped solve crimes considered otherwise unsolvable. Technological advances in DNA profiling such as 'miniaturization' and 'microchip technologies' enable forensic testing and analysis of even micro, old, degraded, decomposed DNA samples. Due to these benefits, the application of DNA profiling as a forensic technology has expanded widely from the identification of suspects in murders, rape cases and violent crimes to exoneration of the wrongfully accused and in establishing an identity for corpses or skeletons and victims of disasters. Also, due to cost-efficiency of DNA profiling, this forensic technology is now being widely applied to investigate even non-fatal crime cases such as burglary, robbery and white-collar crime.
DNA profiling in North America and Europe are now standardized and automated. DNA profiles have been archived and stored as digital records in DNA databases (e.g. CODIS/NDIS in the U.S.) so that DNA profiles (from new crime cases) can be easily and quickly referenced. This has helped in increasing the speed of crime case forensic analysis and resolution. Recently, many countries in Asia-Pacific and RoW have initiated massive DNA databases programs. All these factors contribute to the market growth of DNA profiling segment.
Currently, in terms of geography, North America and Europe have a higher market share; but going forward, Asia-Pacific and RoW regions are expected to gain about 60% market share. As many of the forensic technologies/services such as Biometrics/Fingerprints and Firearms Identification are standardized and automated in North America and Europe, it is likely to result in lower spend/cost per end-to-end crime case analysis and resolution. Also, many countries in Asia-Pacific and RoW – Abu Dhabi, South Africa have initiated massive DNA databases programs. A multitude of other such factors are likely to drive growth of all forensic technologies/services segments within the Asia-Pacific and RoW regions; hence these regions will garner a higher market share going forward.
The global market for forensic technologies/services is dominated by the Government i.e. publicly funded forensic labs that have about 60% market share. There are very few private labs or forensic service providing companies that can provide end-to-end crime case analysis. But there are many private labs or forensic service providing companies that provide forensic analysis of few components of a crime case. For example, LGC Forensics, Cellmark Forensic Services in the U.K. The more prominent ones include Bode Technology, NMS Labs, Thermo Fisher Scientific and GE Healthcare Life Sciences in the U.S.
See on www.transparencymarketresearch.com