See on Scoop.it – Transparenc Market Research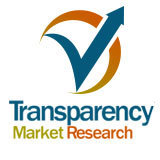 [69 Pages Premium Report] Global and U.S.
Transparency Market Research's insight:
Transparency Market Research published new market report "Global and U.S. Conveying Equipment (Unit Handling, Bulk Handling and Parts & Attachments) Market for Durable, Non-durable and Other Manufacturing Application – Industry Analysis, Size, Share, Growth, Trends and Forecast, 2012 – 2018," the global market for conveying equipment was valued at USD 30.76 billion in 2011 and is expected to reach USD 34.71 billion by 2018, growing at a CAGR of 1.8% from 2012 to 2018.
Browse the full report at http://www.transparencymarketresearch.com/conveying-equipment-market.html
Introduction of mass production and assembly line methodologies in different industries has been boosting the demand for conveyors, and in turn fuelling the conveyor equipment demand. The increasing demand for automotives coupled with growing need for customized conveying equipments are also expected to bolster the global market. However, fluctuating demand from the durable goods industry has a profound impact on the conveying equipment market. The durable goods industry is affected by macroeconomic factors such as inflation rate, economic output, and GDP among others which are expected to hamper the market growth. The rising trend of e-commerce with a paradigm shift in distribution of products from the merchant to client together with growth in food and beverage industry that requires horizontal production and movement of goods are expected to create new opportunities for the market in the next five years.
Unit handling equipment emerged as the biggest product segment and accounted for 44.9% of the total conveying equipment market in 2011. These equipments are used for both manufacturing and shipping of materials which makes them one of the fundamental requirements for any industry. Parts and attachments segment is expected to be the fastest growing conveying equipment at an estimated CAGR of 2.2% from 2012 to 2018. Parts and attachments are both end products as well as intermediate products hence expected to grow at higher rate. The global market for bulk handling equipment is expected to exceed a market worth USD 11.1 billion by 2018.
Europe dominated the conveying equipment market and accounted for 35.9% of the total market in 2011. Presence of large number of automobile manufacturers mainly in Germany, Italy and France has been contributing to the growth of conveying equipment market in Europe. North America market is expected to reach USD 8,457.8 million by 2018. The U.S. market was the largest contributor to the conveying equipment market of North America and had revenue earning of USD 6,618.2 million in 2011. Asia Pacific is expected to be the fastest growing market for conveying equipment at an estimated CAGR of 2.3% from 2012 to 2018. The growing industrial production mainly in China and India is expected to drive the market over the forecast period.
The U.S. conveying equipment market was dominated by unit handling equipment sharing 33% of the total market in 2011. The market for unit handling equipment in the U.S. is expected to exceed USD 3,452.3 million by 2018. Parts and attachments market in the U.S. is expected to grow at a CAGR of 2.3% from 2012 to 2018.
Conveying equipment market is highly fragmented as top three companies had almost equal market shares in 2011. Major participants in order to achieve sustainable growth are focusing on product differentiation and innovation which would help companies achieve brand loyalty as they provide innovative and quality oriented products according to the customized industrial needs. The key participants in the industry include Dematic, Fenner Dunlop, Intelligrated Inc., Nordstrong Equipment Ltd., Rexnord, Sandvik AB and Webster Industries among others.
See on www.transparencymarketresearch.com